Industry recognition poured in for Jamie over the years from awards organizations, the press and radio. Jamie was the 2012 Limelight Music Award winner for Best Female Performer and Best Songwriter, 2013 Limelight Music Award winner for Best Album and Best Music Video, and a 2013 CBS Local top pick for Boston's Best Local Female Musician. Jamie was also a 2012 New England Music Award Nominee for Best Female Performer.
She's been featured by such notable press as Buzzfeed, Medium.com and the Examiner. Her music has been played on a variety of major stations as well as college radio, and can be heard throughout parts of Europe where her music is licensed for commercials and TV. 
Jamie's electronic press kit (EPK)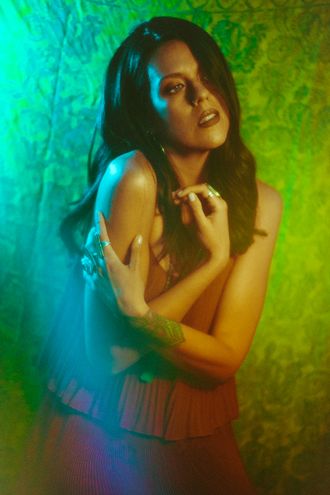 A few words from the press...
"Get Closer" opens on emerging synths crowned by Hart's deliciously tender voice. As the measured rhythm enters, the melody takes on shimmering pop colors, undulating on lustrous textures. A muscular breakdown shifts the harmonics to beefy guitars, and then streams into a glowing crescendo highlighted by Hart's beguiling voice, reminiscent of both Taylor Swift and Katy Perry, only more vibrant and laced with exquisitely charming timbres. "Get Closer" is elegant and potent, full of rich sonic hues, a contagious rhythm, and the nonpareil voice of Jamie Hart, a voice under marvelous lilting control." 
- Medium.com
"Boston based artist Jamie Lynn Hart creates a seamless blend of rock and pop that backs up her powerhouse belt and infectious melodies. With her captivating voice, poetic lyrics and mastered musicianship, she creates a commanding sound reminiscent of Joss Stone meets Grace Potter. 
-Nashua telegraph 
"Jamie Lynn Hart sings with the poise of Mariah Carey and a dash of Joan Osborne's urban grit, full of power and soul... Hart's a blend of Motown soul, Fiona Apple angst, Kelly Clarkson radio pop, time spent in blues clubs— it's all there." 
-Hippo Press  
"The voice is perhaps the most personal expression of music, and Jamie Lynn Hart has an exemplary one that stands out on its own and brings the song home." 
-Boston Band Crush
"Jamie Lynn Hart's musical talents are not a byproduct of a media conglomerate but rather a genuine blend of profound lyrics, infectious melodies, and compelling vocals. With extensive musical training combined with natural vocal ability, her voice is the standout feature of her music."  
-Wicked Women Magazine  
"A vocal force of nature, Hart belts and coos her way into the listener's consciousness, etching herself into your memory bank of songs that grab you right off the bat first time you hear them."   
-Bill Copeland 
"Her songwriting is of significance in itself which is apparent starting on the infectious opening track Sassy. Her siren-like vocal talent shines through on the folkier tunes like Summoned to Succumb which reflects her lyrical forte as well."  
-Boston Girl Guide  
"Jamie Lynn Hart is one of the bright new stars in the Boston music scene, captivating crowds with her honey-hued voice. Hart has significant classical vocal training under her belt, but sings with an R&B/soul style that is unmistakably her own. Jamie Lynn Hart is definitely worth checking out."  
-Wildy's World